OPERATING PRINCIPLE:
New technology Vonivi essential oil diffuser works without water – perfect for use in the car, bedroom, yoga class, or work.
ADVANTAGES:
The diffuser doesn't use water and you can use any 5, 10, 15, or 20ml bottle of essential oil and you can insert it straight into the diffuser. It has a timer and a battery which can be used for up to 100 hours between the charges. The construction is light and especially durable.
Product Details
Certificates:
CE, RoHS, BPE free
Model name:
Vonivi Nebulizer
Finish:
Black aluminum
Purpose:
Aromatherapy,  air purification
Type
Diffuser – Nebulizer
Suitable for use at:
Car, Home, work, yoga studio, etc
Humidity control:
Yes
Noise level:
<35 dB
Power supply:
2000 mAh rechargeable battery
Power:
1.5 W
U:
5 V DC
I:
1 A
Capacity:
5-20 ml
Timer:
Yes
Coverage area:
up to 80m2
Warranty:
2 years
Weight:
350 g
Dimensions:
75 x 95 x 135 mm
Package contents:
1x nebulizer, 1x empty bottle for essential oil (you can use your own), 1x USB cable, 1x pouch for safe transportation, 1x user guide
Diffuses pure essential oils without humidifying the area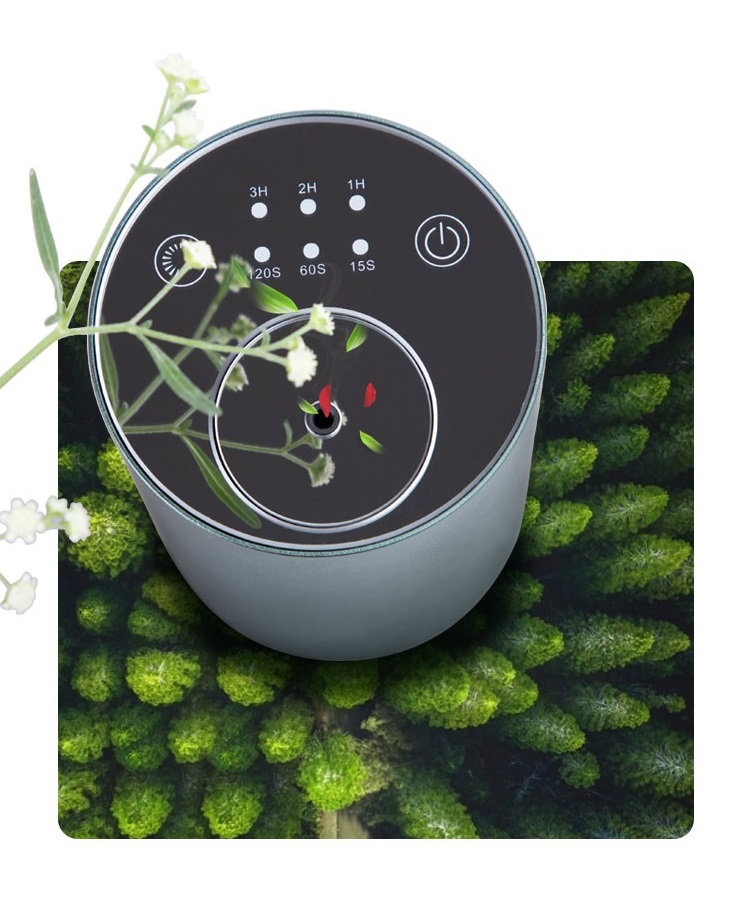 The device effectively diffuses essential oils without the use of water, just place the nozzle on a 5ml, 10ml, 15ml, or 20ml bottle of essential oil and place the nozzle in its fully sealed place! This eliminates the possibility of spills, so the device is safe to use in the car – you will never have to worry about the car interior getting dirty, and you will not have to worry about children or pets knocking the device over and spoiling your home with essential oils!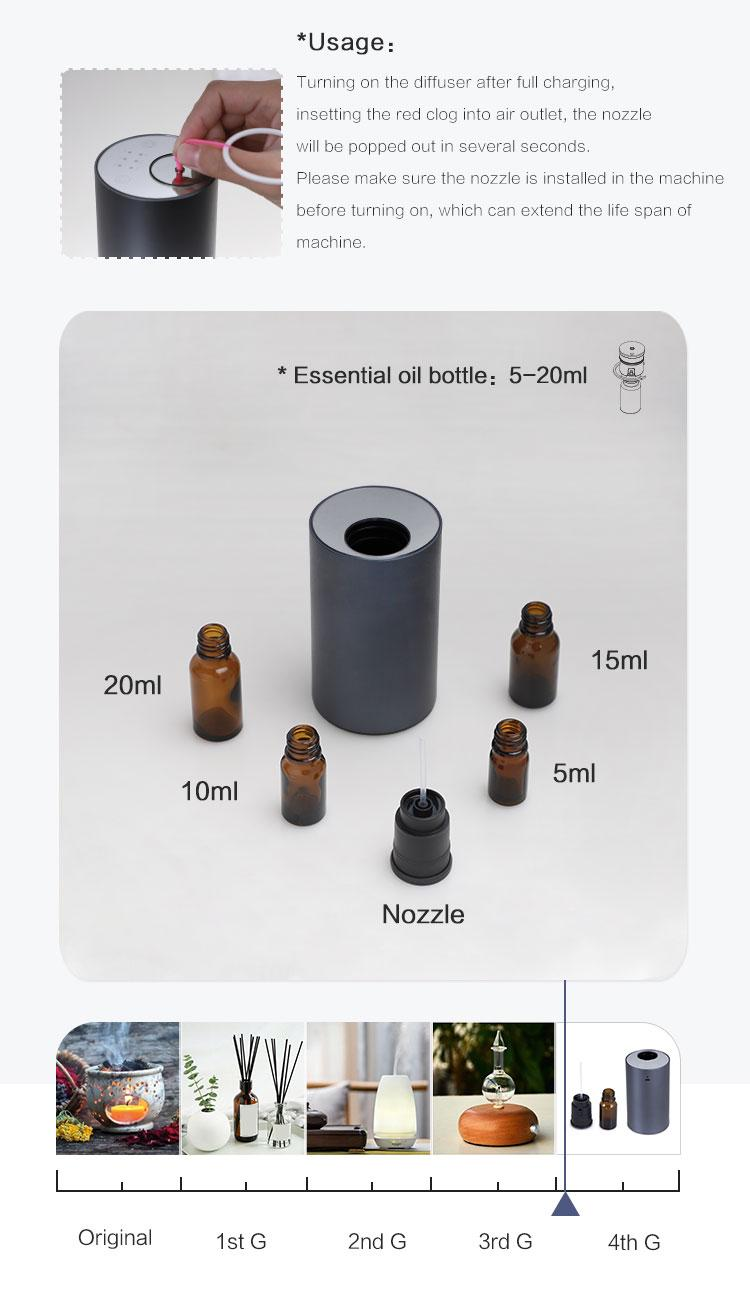 The device is rechargeable, it can operate for up to 100 hours on a full charge, as it does not use water, so there is no need to operate constantly – it is enough to periodically spray the essential oil according to the size of the area.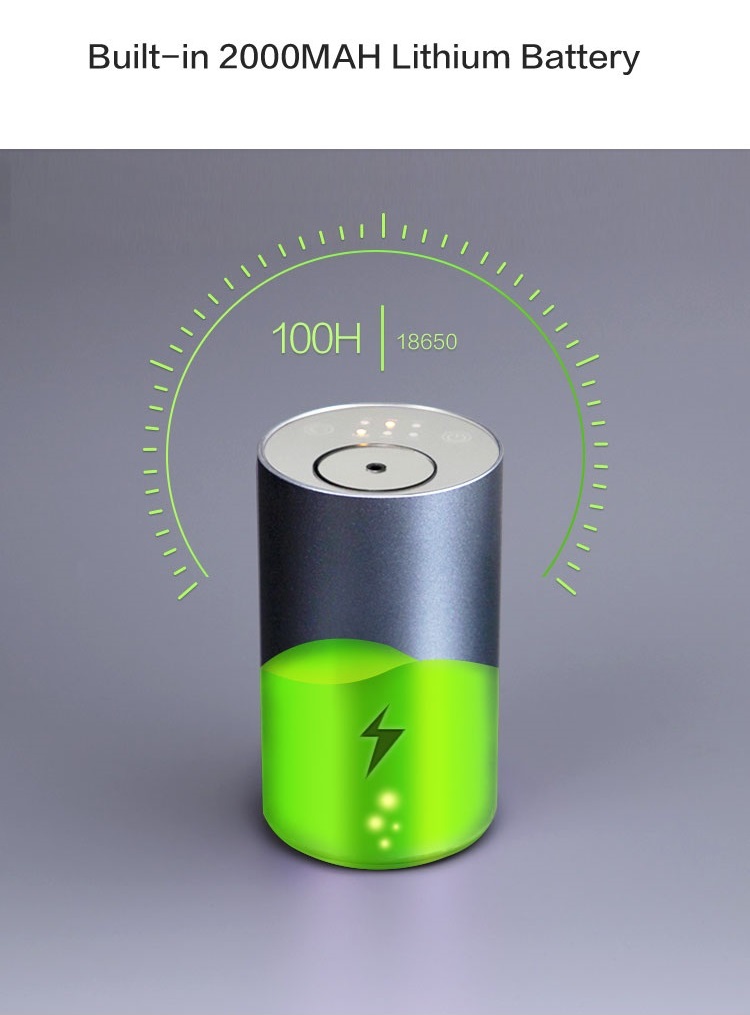 Three operating modes – for small, medium, and large rooms, as well as an integrated timer and night light!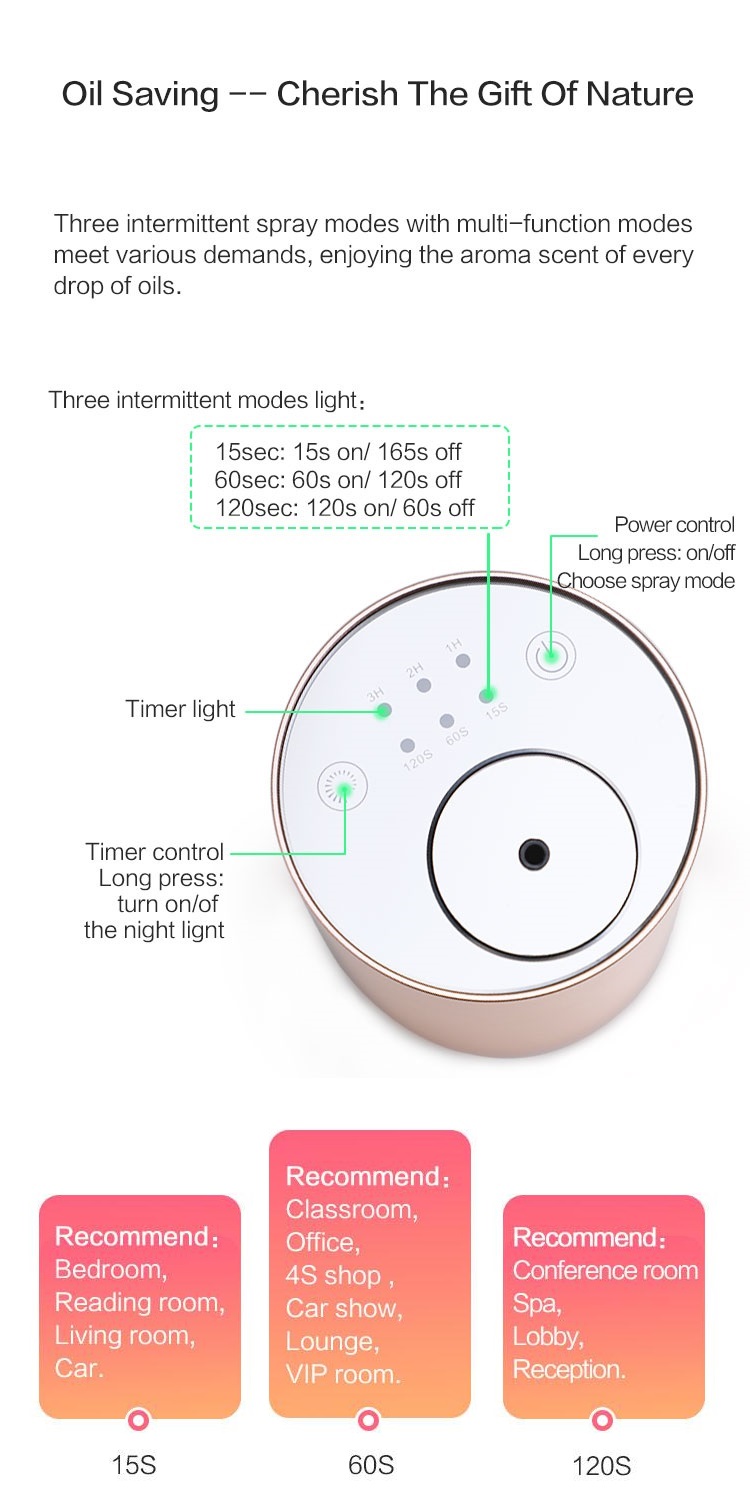 The extremely strong aluminum construction and low weight allow you to always have the device with you without fear of anything happening to it!